Humble's Most Trusted Embroidery Service
At K&S Sportswear, we source the very best materials and use the most advanced embroidery techniques to make sure that any embroidered shirt that we make comes out looking polished and professional. Our team is experienced in this process and can help you create and optimally place your embroidery designs.
We've built a solid reputation for producing high-quality results and always delivering on time. We have been in this industry for over twenty years now, and we bring that experience to bear every time we take on a new project.
We'll talk with you about your options to determine the range of items that will work best for you. Shirts and hats are popular, of course, but a number of different products can be embroidered. If you aren't sure where to start, that's fine – just bring in your logo and some information about your company's mission, and we'll discuss what to do next.
We're quite happy to provide you with samples of our previous work, and we can make a mockup if you'd like to see exactly what you're getting before you place your final order. Whether you want one shirt or a thousand, you'll find that you get the same great service from us every time.
Whether it's outfitting your staff for a more cohesive look or spirit gear for your sports team, professionally embroidered clothing and accessories are effective promotional items.
We have state-of-the-art equipment and are up-to-date on the latest screen printing techniques, but it is our commitment to quality and attention to detail that will take your vision from an idea to a reality.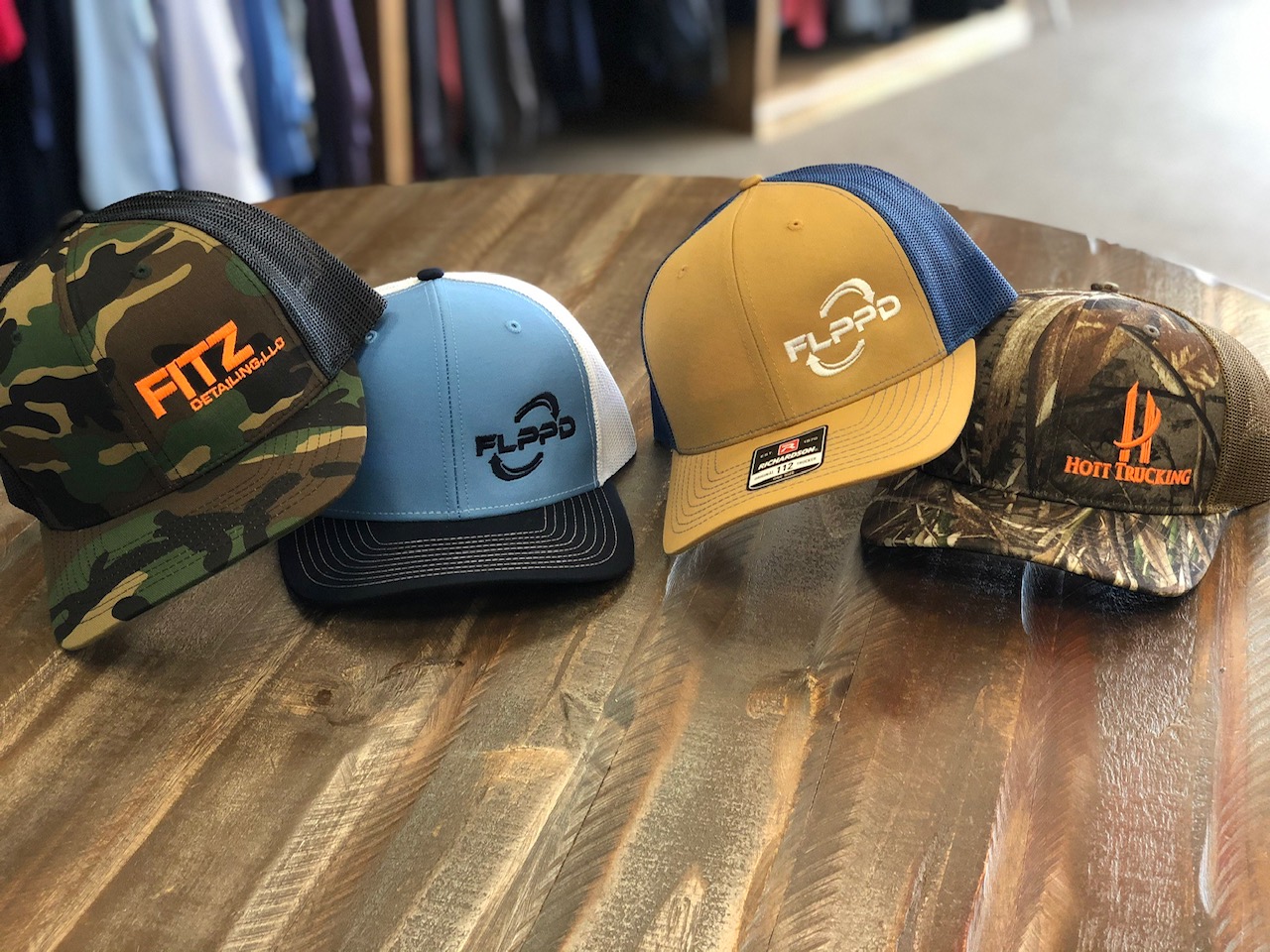 EMBROIDERY: FREQUENTLY ASKED QUESTIONS
How much does embroidery cost?
Embroidery pricing is based on quantity, numbers of locations of embroidery and stitch count. If you would like to send over via email your logo along with confirming what you would like embroidered and the quantity, I can respond with quoted pricing.
Do you have a minimum quantity order requirement?
There is not a minimum order quantity for embroidery but there are price breaks at 6 and 12 pieces.
What do you need to digitize my logo?
In order to digitize a new logo, we'll need a clean, high resolution file of your logo. If you do not have a clean, high resolution image of your logo, we can recreate your logo to vector art, but there will be an artwork charge.
Can you modify my original logo design?
Absolutely! We have an in house graphic designer who can edit your logo. Please send over your logo via email and we'll confirm the artwork charge prior to proceeding.
How long does it usually take to have an order done?
Currently, embroidery lead time is 10 business days from the time we receive the goods. Do you have an event date? If so, please let us know and we'll do our best to accommodate your event date.
Can I see what the product will look like before placing an order?
There are two scenarios when it comes to this request; scenario one – new customer where we digitize/set up a new logo. Response with this scenario:
Once your logo is digitized, we'll send over a virtual proof with dimensions and stitch count for review and approval. Upon approval, we'll proceed with a physical sew out of your logo for your review and approval. We will not proceed to production until we have an approval on the sew out proof.
Scenario 2; repeat customer where we have their logo on file, but this is a tricky question only because there have been times where we explain to folks that for embroidery, typically we do not set up proofs. Then, there have been occasions where, if the customer is extremely particular or more visual, then we have set up mock ups for embroidery. At the end of the day, we will do anything within our means to meet the needs AND exceed the expectations of our customers.
If I don't have a design picked out, are you able to help me create one?
Absolutely! We can discuss or feel free to email ideas that you've seen from Pinterest/Google/Etsy and we can work together to create your custom design.
What is the best type of fabric to embroider?
Embroidery has the most success on garments that are -Cotton, linen, silk, and wool are ideal materials for embroidery because of the fabric's strong and tightly woven design, which makes embroidery easy to perform.
CONTACT US TODAY TO GET A QUOTE ON YOUR NEXT PROJECT